At Airic's, not only can we help you navigate through all the options available, but guide you through the various incentives and rebates that make switching to a higher efficiency system more affordable than sticking with your old equipment.
Save Now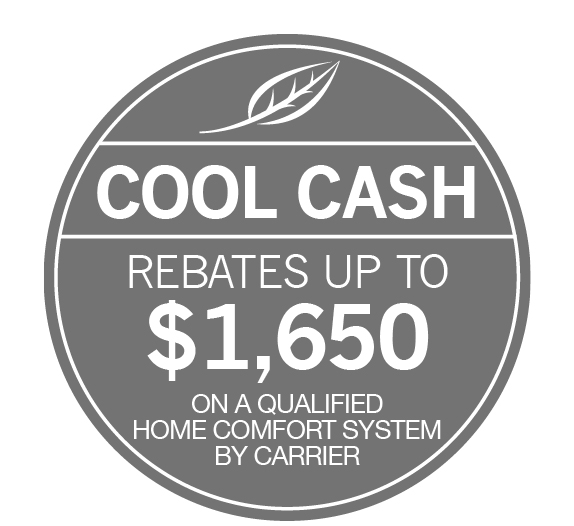 Cool Cash
There has never been a better time to upgrade to Carrier® quality and efficiency. For a limited time, you can claim up to $1,650 in Cool Cash rebates on a new qualified system. Call for details. 
Expires Nov 30, 2017
Contact Us
Financing
Prefer not to use an existing credit or debit account for home improvements you want today? We offer financing options.